Volcanic Plugs

Church rock is one of many remnants of the past volcanism in this area. The feature itself is a volcanic neck or plug, left after the softer outer layers of the cinder cone have eroded away. Several of these are found in the area. The largest, Agaltha Peak, can be seen in the background, to the right of Church Rock. Some of these plugs have long thin vertical structures extending away from the central feature, called dikes. These formed as molten lava was pushed up through cracks that formed in the surrounding rock layers. These layers have since partially eroded away leaving the dike above the surface.
The most famous of these volcanic plugs and dikes is Shiprock [Tsé bit'a'í].
On the Papago reservation, Baboquiveri, home of I'itoi, is a volcanic plug.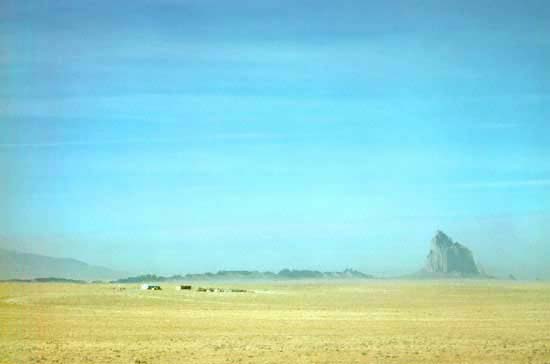 ---
If, like me, you are confused by the terms used to designate geologic time, a chart, based upon one given in Roadside Geology of Arizona by H. Chronic is available.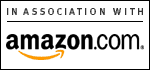 References
Fran Kosik, George Hardeen, Creative Solutions Pub.
Univ of Arizona Press.
Douglas Preston, Univ of New Mexico Press.
---
© 1994 Karen M. Strom
Back to the Introduction

Back to the Second Trip to I'itoi's Cave

Back to Day 3

Return to Day 8