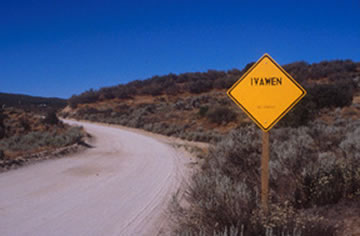 IVAWEN means "be strong" in the Cahuilla language.
This is one of six signs I created in the summer of 2001 on our reservation.
For the average "art viewer" to view these works, they must visit our reservation. The experience will certainly rival any of the Installations/Environmental Works you'll see at any museum!
More signs are included in the portfolio.